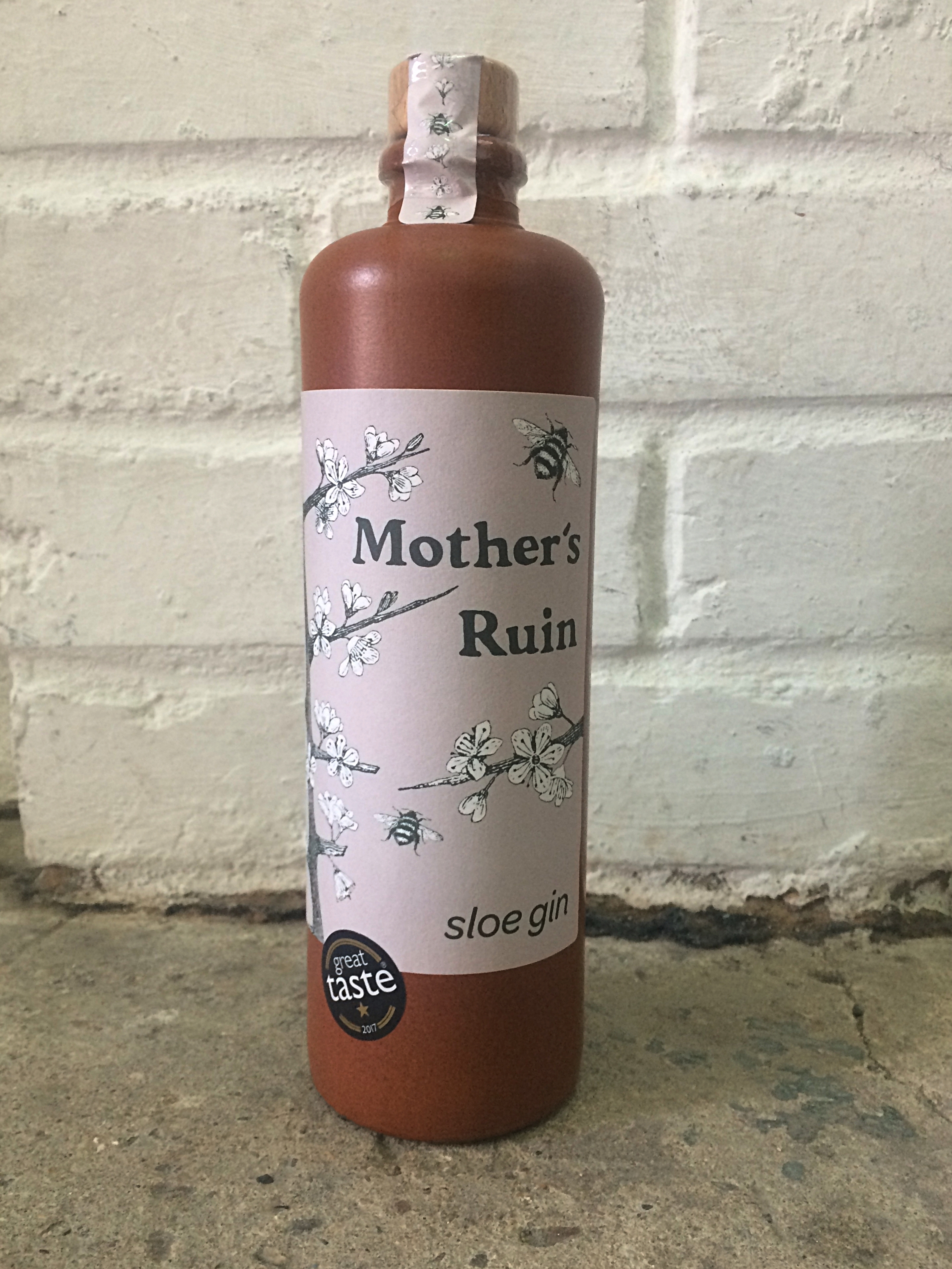 Sloe Gin
We forage for our sloes all over East London and Essex as well as Cumbria. Tart and sour sloes create a complex plum flavoured liqueur where the botanicals of the gin really shine through. This liqueur has a strong link to provenance and terroir and batches vary depending on where and when the sloes were picked. It has held the title of World Champion for the last two years, and this year won Good Housekeeping's Best Sloe Gin award. We love it on it's own or in a Sloe Gin Sour.
Our Mother's Ruin Sloe Gin is 20% proof and has won many awards including:
Great Taste Double Gold Star Award 2019

World Sloe Gin Championships Gold Medallist 2017 and 2018

Good Housekeeping Best Sloe Gin 2019

IndyBest Sloe Gins, Top 5 2016
Mother's Ruin Sloe Gin 200ml - £14.95.
Mother's Ruin Sloe Gin 500ml - £27.50.
Free collection from Mother's Ruin (E17 9HQ). Shipping starts at £3.90. Gift wrapping is £1 per bottle.